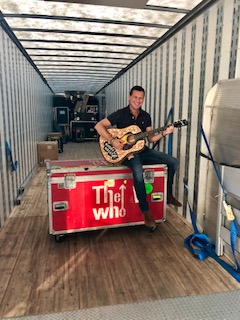 Rick French is chairman & chief executive officer of French/West/Vaughan (FWV), a public relations, public affairs, advertising and digital media agency with offices in Raleigh, New York City, Boston, Tampa and L.A. Every year since 2007, FWV has ranked as one of America's 20 largest-independently owned public relations agencies and one of the world's 75 largest integrated marketing agencies, independent or otherwise. It is a 20x National Agency of the Year recipient that was also named both the 2017 and 2019 Global PR Agency of the Year by a selection committee representing some of the world's leading media outlets. Three times he has been named one of the "World's 300 Most Influential Communicators" by PR Week.
In addition to serving the Board of Directors of the Buddy Holly Educational Foundation, Rick is a long-time member of the Board of Trustees of the internationally-renowned Rock and Roll Hall of Fame + Museum in Cleveland, Ohio; and he serves on the Board of Directors and leads the National Advisory Council of Teen Cancer America. He is also a member of the Board of Advisors of the Texas Heritage Songwriters Association.
Rick is also co-owner of the Daytona Tortugas, the Advanced A affiliate of Major League Baseball's Cincinnati Reds.