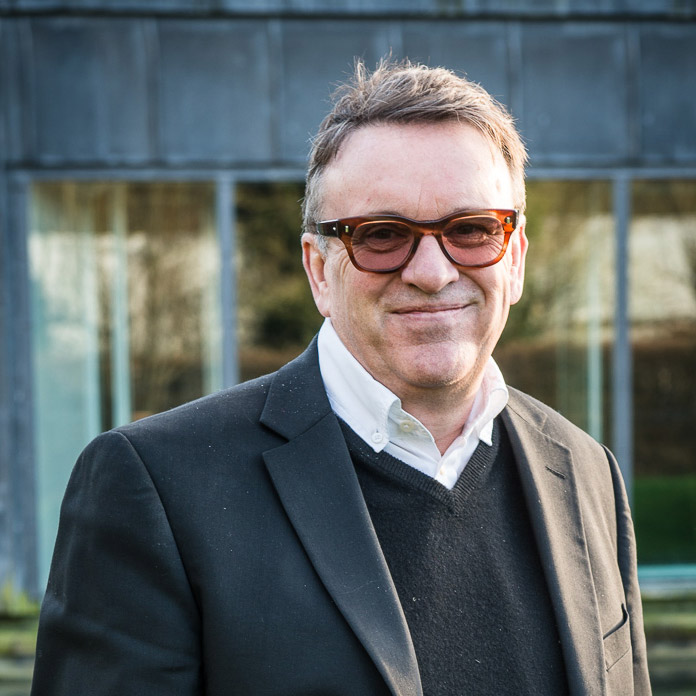 Double Ivor Novello Award-winning lyricist and enigma Chris Difford has brought us characters and sketches from everyday life, turning the mundane into the beautiful, the urbane into the exquisite, for over 30 years. With his partner, collaborator, friend and Squeeze co-founder Glenn Tilbrook, Chris has written some of the most enduring and best-loved songs of our time: Up The Junction, Cool For Cats and Labelled With Love and Tempted, to name but a few.
Chris has 16 Squeeze albums, 3 critically-acclaimed solo albums, countless top 20 hits, 52 American tours, 50 UK tours and a variety of global tours under his belt. He is one of the country's most respected songwriters and has co-written with a host of musicians and performers that reads like a veritable who's who of the industry – Elton John, Trilok Gurtu, Marti Pellow, Lamont Dozier, Willie Mitchell, Bryan Ferry Jools Holland and Paul Carrack, Chris Braide and Sarah Brightman.
Difford is well known within the industry for his twice-yearly songwriting retreats, which do exactly what they say on the tin! He recently curated two fascinating Songs In The Key Of London concerts which saw a host of thirty or more performers including Suggs, Phil Daniels, Glenn Tilbrook, Elvis Costello, Jools Holland and Gary Kemp gather together at the Barbican and Greenwich Park to perform songs by Londoners about London. He also visited a series of inner-city schools' hosting writing workshops across 4 weeks as part of an Arts Council initiative. His songwriting retreats have melded together people such as Cathy Dennis, Suggs, Chris Sheehan, Kirsty McColl, Matt Deighton, Gary Clark, and hundreds of other wonderful and creative writers. This passion still burns and he hopes to continue to create new workshops.
Chris Difford
Rocket Music Management Limited
1 Blythe Road
London
W14 0HG