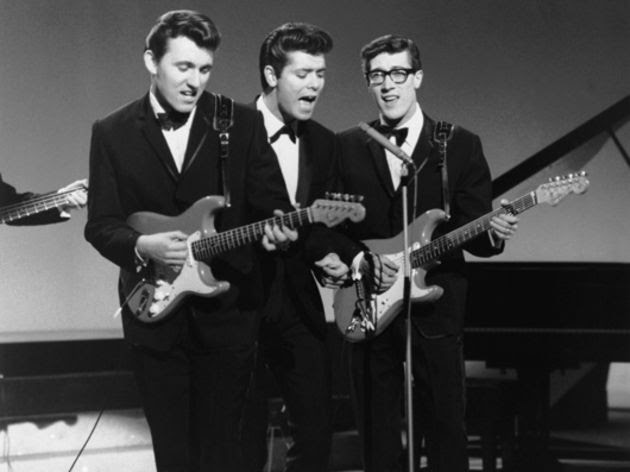 Cliff Richard & The Shadows are synonymous with the success of the UK Rock & Roll and popular music scene since the late 1950's
Sir Cliff is a UK National Treasure, respected and admired throughout the industry.
Hank is an iconic musician, a pioneer of the Fender Stratocaster (the first in the UK, purchased for him by Cliff) a leader of the electric guitar movement in Britain, and a major influence on many future great guitar heroes around the world. Hank has a unique guitar sound all of his own and is revered as a true innovator. Bruce is a wonderful musician and artist in his own right, a brilliant rhythm guitarist and superb songwriter. Together they have created a formidable partnership for over 50 years, and have been involved in amassing 69 charted UK hit singles (35 as The Shadows – 34 with Cliff & The Shadows).
Hank and Bruce are true fans and admirers of the Buddy Holly music legacy. TBHEF is delighted, therefore, that they receive two special guitars, "You're The One" for Hank, and "Crying, Waiting, Hoping" for Bruce. They are Lifetime Legacy Ambassadors of these guitars.