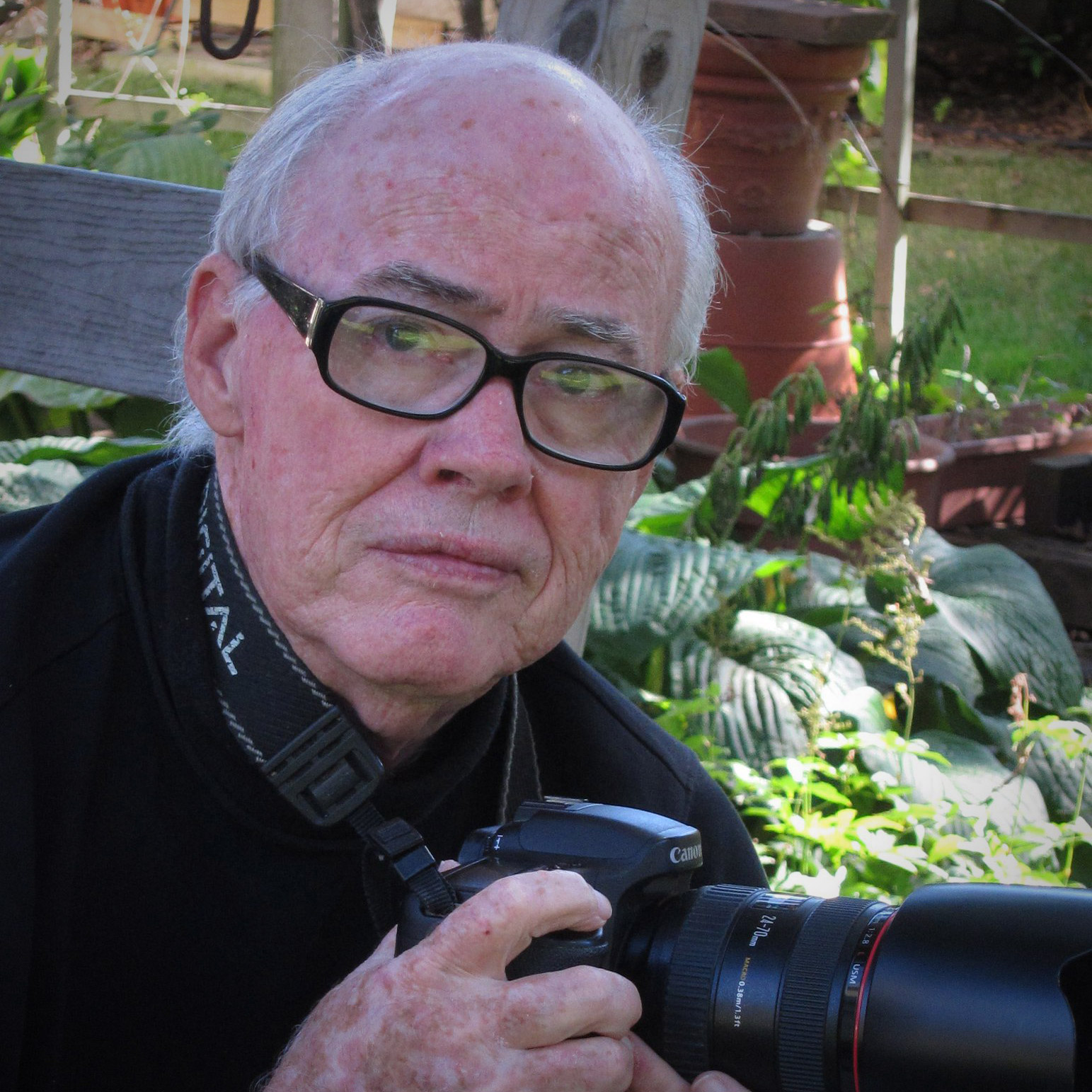 We are delighted to welcome Dick Cole as an honored friend of the Buddy Holly Educational Foundation
Dick Cole has been a photographer for sixty years. He has photographed musicians, comedians, actors, athletes, presidential candidates and families. While all fulfilling, he casts his vote on musicians as his favorite subject, and his amazing imagery has been printed around the globe.
Dick Cole's interest in photography emerged at the age of eleven, when friends showed him a photograph they had printed in their own dark room. At his entrepreneurial core, he decided to turn his passion for photography in to a viable business at age twelve. From age twelve to fourteen he photographed the store windows in downtown Waterloo, printed the black and white photos, and sold them door-to-door.
When he was sixteen, Dick worked for McKenna Photography in Waterloo, Iowa doing odd jobs behind the scenes. Shortly after, at seventeen, he went to work for Waterloo Daily Courier as staff photographer. While there, Dick was exposed to many celebrities and musicians.
Among the many musicians Dick Cole photographed was Buddy Holly on April 22, 1958 at the Hippodrome Auditorium in Waterloo, Iowa, and then again in July of 1958 with a performance at the Electric Park Ballroom.
While helping Buddy and The Crickets unload equipment and set up for the show, he photographed Buddy once again for what would turn out to be one of the most memorable photographs in Dick's career This is the photograph taken on the freezer in the kitchen, the one that Dick says best depicts Buddy Holly's personality and casual style.
Having so much exposure and success as a photographer all before the age of eighteen, Dick started work at John Deere Engineering Center as a technical photographer right out of high school. His love of photographing musicians and people in general took him back to the Courier until 1964, when he moved his family to Lincoln, Nebraska. He worked for the Lincoln Journal and Star, and while there, photographed several rock groups, including the "Dave Clark Five".
Recently, Dick Cole was invited to attend Buddy Holly's star ceremony on the Hollywood Walk of Fame in September of 2011. His photograph of Buddy Holly taken at Electric Park Ballroom in 1958 was chosen by Capitol Records and Maria Elena Holly to represent Buddy Holly at what would have been the iconic musician's 75th birthday party.
Additionally, Dick's photo was used as the backdrop for the airing of "Listen to Me", a PBS concert featuring Holly songs performed by new artists. Dick's photograph also appears on the commemoration, Listen to Me album cover and on the album, Buddy Holly, which was re-mastered by Roller Coaster Records in London.
Dick's amazing Buddy Holly photograph has been used in many books and records, and published all over the world.
Dick supported his family with photography at his own studio, Cole Photography. He opened the doors to Cole Photography in 1971, at 30 years old and sold his studio at age 65 in 2006.
Dick continues to work successfully as a freelance photographer, primarily shooting concerts and other events. He has been married to his wife, Pat for over 50 years. He is the father of five children, six grandchildren and four great-grandchildren. Dick Cole still resides in Waterloo, Iowa, where his career as photographer was launched so successfully years ago.